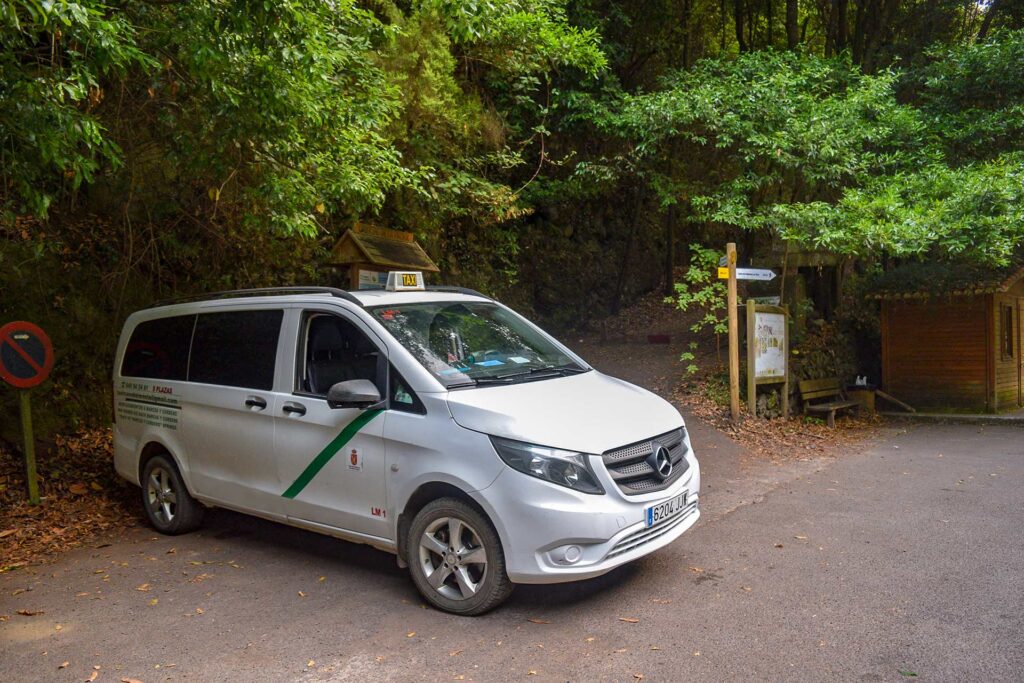 Taxi 4×4 Domingo Fernández is a company that has been serving its clients for more than 20 years, carrying out passenger transfers to any point on La Palma.
Our most special route is the one that takes the visitor to the Marcos y Cordero springs. Our 4×4 taxi will make your visit to the star trail of the island of La Palma much easier as we take you from Los Tilos (Tiles) to Casa del Monte, which is where hikers commonly start the Marcos y Cordero trail.
We can also take you to any point and trail on the island. Contact us on the phones 649 94 54 81 and 600 26 23 37. With Taxi 4×4 Domingo Fernández you will live a unique experience on La Palma and with a professional, friendly and fun treatment.
Marcos and Cordero springs.
The Marcos y Cordero Springs trail is the most special route on La Palma and even on the Canary Islands. An experience that leaves no one indifferent. It is the water route, it is the Marcos and Codero springs. The 4×4 taxi will help you turn the route into an even more unforgettable experience.